We help you LISTEN and UNDERSTAND your customers with the power of Conversational AI
We specialize in developing custom conversational AI services to help businesses and organizations stay ahead of the curve. Our services allow businesses to create their own AI-powered processes like chatbots or Voice Assistants that responds to customer inquiries, answers questions, and helps them find exactly what they are looking for.  
We leverage the latest technologies and methods to help you uncover new insights and trends in your audio and speech data. Our end-to-end services provide you with the data you need to make informed decisions and better understand your customers.
Equations Work has the experience and expertise of building

Systems that can perform real time Translation and Transcriptions of Audio/Video files and streams 
Systems that can do digression and Speaker Recognition and Language Detection 

Keyword and Intent Recognition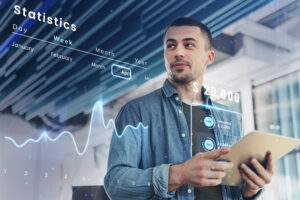 Introducing our new Consumer Sentiment Analysis service! Get an inside look into how your customers feel about your products, services, and brand – all in real-time and with detailed insights. With this service, you'll be able to track customer sentiment, identify potential issues, and make informed decisions to ensure customer satisfaction. Try it today and see the difference! By utilizing custom apps and scanning social media for relevant content, we are able to analyze customer sentiment and provide interactive dashboards to make the data easily accessible. Our services are designed to provide a deeper understanding of customer opinion and engagement to make the right decisions and improve customer Satisfaction Score.
Our sentiment analysis app service provides a range of benefits for businesses, including increased customer feedback, improved customer service, more accurate market research, and an improved understanding of market trends. It also helps to identify areas where businesses can improve their services and products and increase customer loyalty. With our sentiment analysis accelerators, businesses can gain invaluable insights into their customer's behavior and preferences, enabling them to make more informed decisions about their products and services.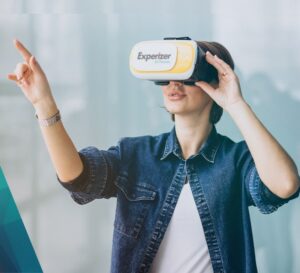 Introducing the revolutionary Script Quality Analysis Service, powered by the latest Artificial Intelligence technology!
Get ready to take your writing to the next level with automated feedback and recommendations to help you craft the perfect script. Sign up now and unlock the power of AI for your writing! 
Equations Work's advanced text and keyword analysis algorithms can help any company quickly and accurately index and retrieve unstructured documents. The algorithms leverage natural language processing, machine learning, and other cutting-edge technologies to accurately extract meaningful information from text, including key phrases, topics, sentiment, entities, and more. This allows companies to organize, search, and analyze their unstructured documents quickly and efficiently. The system can be easily integrated with existing data systems, allowing companies to quickly find the information they need. Additionally, companies can customize the algorithms to suit their specific needs, ensuring that they can access the information they need in an efficient and effective manner. By leveraging EQW's advanced algorithms, companies can now easily manage and analyze their unstructured documents. 
The benefits
1) Increased Efficiency: Our built systems quickly and accurately finds what you are looking for, saving you time and effort.  
2) Improved Accuracy: Our algorithms help to identify key words and phrases, enabling more precise searches and more accurate results.
3) Cost Savings: By streamlining your search process, you can avoid costly manual searches.  
4) Increased Productivity: Our system enables you to quickly and easily access the information you need, allowing you to spend your time on other tasks. Using our service can help your business to gain improved efficiency and accuracy, cost savings, and increased productivity. 
Check out the following case studies to understand our services. 
Our services include building systems for doing – 
Natural Language Processing (NLP)

Sentiment Analysis

Text Summarization

Word Embeddings

Keyword Analysis

 
Technologies that we have expertise in:
Libraries: 
OpenNLP

 

Gensim

 

NLTK

 

Stanford CoreNLP

 

spaCy

 

TextBlob

 

Apache: Solr, Lucene, UIMA, Mahout

 

TensorFlow

 

Keras

 

Pattern

 
Managed Services:
Microsoft Azure Speech Services

 

Google Speech Services

 

OpenAI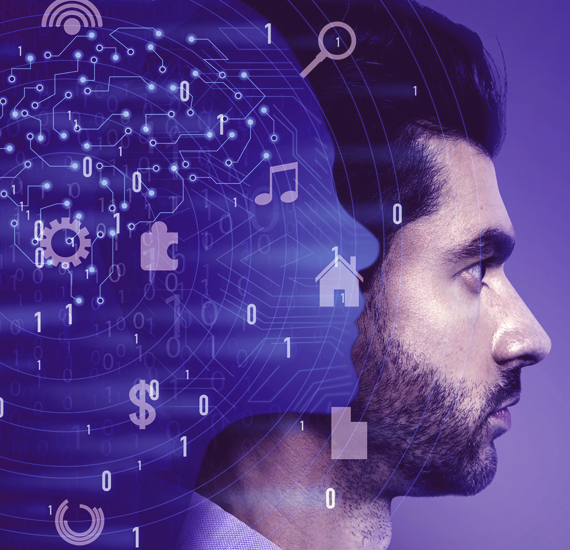 Equations Work has been a proud early adopter of AI services for clients across the world with advanced Speech and Audio solutions since 2011. Our team of machine learning experts specialize in custom software development, leveraging the power of Big Data to help businesses reach new heights. Clients have consistently trusted us with their projects due to our unwavering commitment to excellence. 
Using Conversational AI, we can create an AI-powered chatbots for your business using ChatGPT. We have great expertise over creating meaningful bots using or Apple Siri, Google Voice Assistant powered Voice Assistants that can handle customer queries, help them find the right product or service for their needs, and provide them with a personalized customer experience. Conversational AI services help businesses automate mundane tasks, reduce human labor costs, and free up more time to focus on delivering value to customers
We understand the importance of providing a seamless customer experience and our conversational AI services are designed to provide the highest level of customer satisfaction. Our technology is designed to be intuitive and user-friendly, so you can easily develop a chatbot that responds to customer inquiries and helps them find the information they need. Our services also include advanced analytics to help you gain valuable insights into how your customers interact with your chatbot. We can help you build world class analytical dashboards where you can measure customer engagement and satisfaction, identify key areas of improvement, and optimize your chatbot to provide the best customer experience. At Equations Work, we are committed to helping businesses and organizations stay ahead of the curve by providing them with the best conversational AI services.
Contact us today to learn more about how we can help you create an AI-powered bot/assistant that will provide your customers with an engaging and personalized experience. 
Summarization: 

 
Equations Work has the knowledge of creating a custom powerful service for businesses looking to create Knowledge Repositories
from mounds of physical or digital documents that are usually discarded or disregarded
. Our
innovative
apps are
designed to quickly and accurately process and summarize large amounts of unstructured data, allowing companies to better organize and access their data. By summarizing and indexing the documents, we provide a comprehensive and user-friendly way for companies to navigate and access the vast amounts of data in their repository. Our service is fast and reliable, allowing companies to quickly access the information they need without sacrificing accuracy or performance. With our service, companies can quickly access and
analyze
the data in their repository and use it to make informed decisions.
The benefit of this service is that companies can access relevant information faster, make better decisions, and improve their efficiency. Additionally, it helps to keep all data organized and up to date, so that companies can quickly access the most current and accurate information. The service also helps to improve collaboration among teams by allowing them to quickly access and share information.