Document Intelligence
With Document Intelligence, the power of Knowledge can be limited only by Imagination
Knowledge is the real key to unlocking the secrets from the past. If you have documents, you can digitize the same and use it to take meaningful and informed decisions.

Automate Vendor Invoice Processing

Extract Text from Printed and Handwritten documents

Automated Document Classification

Automate Document Semantic Parsing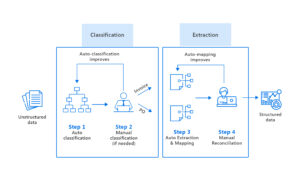 Equations Work has innovated a framework/plaform through which companies can automate your Document Processing with the following easy steps.
1. Unstructured Data is classified using Machine Learning and Language Models built using the state-of-the-art NLP 
2. If required, a fine tuning on the classification is done using a manual round of Moderation 
3. The Data is Extracted using applications such as Tensorflow, Tessaract, Textract and others. Different templates for reading different types/styles of documents are created if necessary 
4. Finally a Manual Reconciliation happens that helps in bringing all the data from the above steps together and then meta data is created and data is pushed in the database.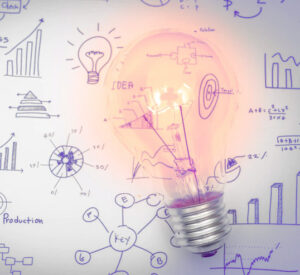 Knowledge is the key to the past and Knowledge base is a necessity and not a luxury for businesses. Equations Work has helped numerous companies to extract data from unstructed data and derive meaningful inferences from the same.
Check Out Our Smart Document Processing Module for further details.
Knowledge bases are used by organizations to provide customers, employees, and other stakeholders with access to information that can help them solve problems or answer questions. Knowledge bases can be used to store information about products, services, processes, procedures, and more. 
 Creating a knowledge base is beneficial for any organization, as it can help streamline customer service, reduce the amount of time spent looking for answers, and provide consistent answers to common questions. Knowledge bases can be used to store information about products, services, processes, procedures, and more. They can be used to provide customers with answers to frequently asked questions, provide employees with instructions for specific tasks, and provide stakeholders with an organized way to access and store important information.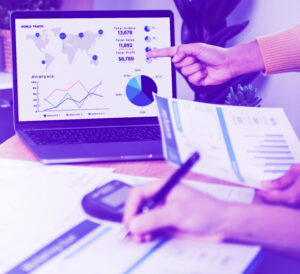 Data extraction is the process of gathering the data from one source and converting it into a usable format for analysis. It is the process of collecting structured or unstructured data from various sources and converting it into a machine-readable format. It is a critical step in analytics and data mining projects as it allows quick and easy access to data needed for further analysis. Check out our Smart Document Processing process too. 
Optical Character Recognition (OCR) is a data extraction technology that is used to read and recognize text in scanned documents and images. OCR is used to convert scanned documents, such as PDFs, into machine-readable documents. OCR is a great tool for quickly extracting data from large amounts of documents and images and is especially useful for documents that contain essential data. OCR is used in a variety of industries, such as banking, healthcare, and law, to quickly and accurately convert data into a usable format.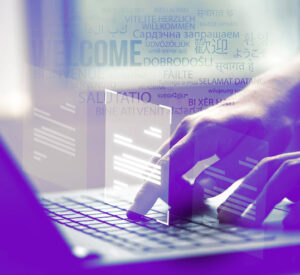 The AI-powered document intelligence translation service is a revolutionary service that helps businesses quickly and easily translate documents from one language to another. With its revolutionary translation technology, it can accurately and quickly translate documents into the desired language.
It is designed to be incredibly user-friendly, so people of all ages and skill levels can use it with ease. It also offers a variety of features such as automatic language detection, text-to-speech capabilities, and more. With this service, you can quickly and accurately translate documents, making it easier to communicate with people who speak different languages. No more wasting time and money on inaccurate translations – now you can get your documents translated in no time!
With the AI-powered document intelligence translation service, you can get accurate translations in less time, making it easier to communicate across language barriers.